LEFT BACK
By: Sleepy | 10 31 2013 | 10:00 PM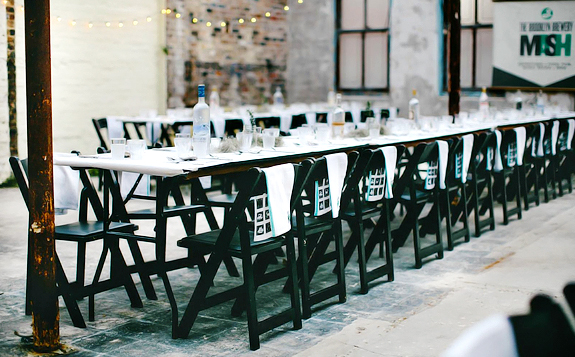 Mega-lounges. Tiny neighborhood spots. Kanye's backyard BBQ.
You've experienced them all.
But sometimes you want to relax, mingle with some TV anchors and feast on duck confit… on the tarmac next to a private jet.
Allow us to help.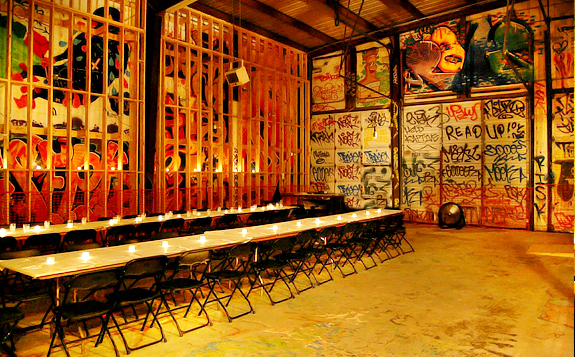 Meet Dinner Lab, a roving supper club curated by some people who like to think outside the box (and the restaurant), accepting members now for off-the-grid dinners in Miami.
First, meet your Dinner Lab team. In the past, they've staged dinners in New Orleans and Manhattan with chefs who've worked in the kitchens of Michelin-starred restaurants. Their goal: to bring together up-and-coming chefs in Miami to cook you an unforgettable meal in a beautiful/crazy setting. Your goal: to let them.
So… you'll probably want to sign up for a membership here (they're only accepting 300). This grants you access to events in town as well as in other participating cities (like DC, Atlanta and NYC). Then, when dinners start in January, you'll get to choose from five-course, wine-paired affairs taking place in anything from a 50th-floor penthouse… to the veranda of a dormant waterfront mansion… to a gutted Wynwood warehouse.
Okay, fine, all three.
Dinner Lab Comes to Miami
most popular (widget)
Full Article Title (Arial bold 12 pt #444 Hex Full Date and Author (arial 12 pt)
Full Article Title (Arial bold 12 pt #444 Hex Full Date and Author (arial 12 pt)
Full Article Title (Arial bold 12 pt #444 Hex Full Date and Author (arial 12 pt)
Full Article Title (Arial bold 12 pt #444 Hex Full Date and Author (arial 12 pt)
sidebar widgets for plugins and such
widget area
no specific sizes other
than the width